Company Profile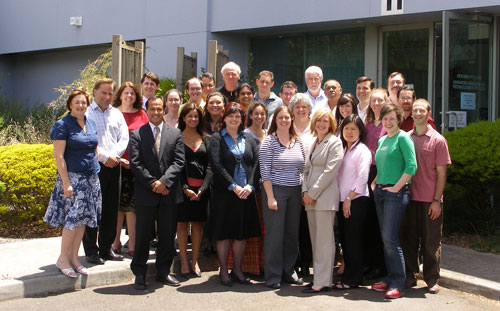 Mimotopes Pty Ltd is an industry leader in the peptide and discovery chemistry sector. Mimotopes develops, markets and distributes high quality biochemical products and services for the life-science sector. Our customers range from small labs and universities worldwide, to large multinational drug discovery companies. Our core competence covers the following areas:


Custom Peptides
Mimotopes' custom peptides are synthesized in modern, automated synthesizers using advanced solid phase techniques. The value in using Mimotopes custom peptides is not only that we offer a wide range of peptide lengths, purities and quantities. Our customers can also draw on the exceptional experience of our technical staff, who consult with them to design the peptide application that gives the best possible research outcome.


PepSets™ Peptide Libraries
Peptide libraries for various screening applications in Proteomics, Immunology and Drug Discovery. PepSets™ peptide libraries provide researchers with a rapid and cost effective solution for an immense range of bioactivity screening purposes. These sets of custom synthesized peptides enable fast, efficient results.


Peptide Reagents
High-quality amino acids and peptide synthesis reagents. The same reagents that Mimotopes uses in its in-house production system.


SynPhase™ Lanterns
Modular solid phase supports for organic synthesis, combinatorial chemistry, peptide chemistry, molecule scavenging and affinity applications.Convenient to handle, SynPhase™ Lanterns are the unique and reliable alternative to using conventional resins for solid-phase synthetic chemistry. Not only do SynPhase™ Lanterns provide superior reaction kinetics, but their unrivalled ease of handling results in less errors, better traceability and ultimately, faster, more accurate results.
Learn more about our: