Combinatorial Chemistry
Page Contents
Small molecule synthesis
Peptide synthesis
Scavenging applications
Mimotopes provides the complete solution for synthetic chemistry with SynPhase Lanterns, the unique modular resin that delivers unrivalled handling convenience and kinetic performance in: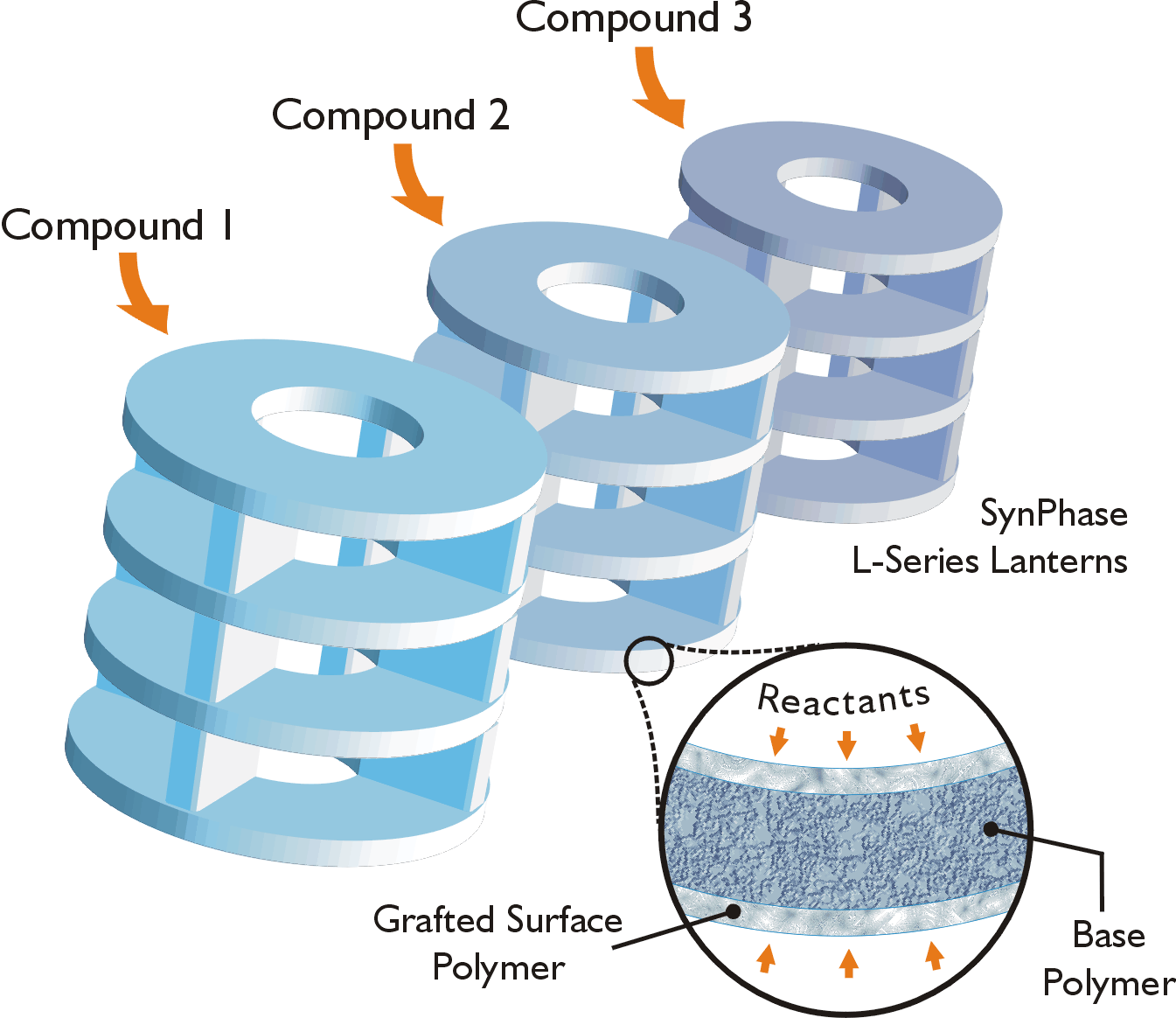 Synthesizing multiple individiual compounds on SynPhase Lanterns. Enlarge
View the Introduction to SynPhase Lanterns or explore the various Products and Services in the SynPhase range and discover how creating diverse libraries of small molecules or peptides using SynPhase Lanterns will save valuable time and reagents.
Special Offers
Publish an article based on work with SynPhase Lanterns and score $200 towards your next order.
Table of Applications

| | |
| --- | --- |
| Solid-Phase | Solution Phase |
| Small Molecules | Scavenging |
| Small Molecules | Scavenging |